REMA EARLY MUSIC
IN EUROPE
REMA is the network for Early Music in Europe. With over 130 members active in performance, programming, education, artist management or recording, it has the legitimacy to discuss creation, heritage, inclusion and sustainability.
REMA aims at being the leading voice of the sector in Europe, by stimulating awareness for early music, by promoting the rediscovery of European heritage and repertoire in terms of historically informed performance, while boosting the creativity of artists and encouraging their professional integration.

REMA's ongoing membership opening is an exciting process, boosting its representativity and widening the scope of its relevance.
REMA OUR GOALS
REMA's missions support its members and the Early Music field:


Safeguard, develop and promote a European musical heritage.
REMA members handle in various ways 1.000 years of historical heritage and repertoire from all regions of Europe, making artistic and creative decisions that are relevant in today's world.

Strengthen the early music sector and its actors
REMA is a platform for the ideas, tools, innovative business models, and best practices that are shared through the network. The various events and schemes help members build their capacity.

---
Advocate for the early music sector
Through REMA, members address common challenges from the local to the European level. Now more representative than ever, the network is advocating for Early Music and its specific needs and strengths.

Support the early music sector in its transition towards more sustainability and engagement
Advocating for a better Early Music ecosystem, REMA offers tools for more inclusion, diversity, equality and access at all levels. It is a forum for environmental and social issues such as fair remuneration, fair treatment, sustainable career development and tours.
Board of
Directors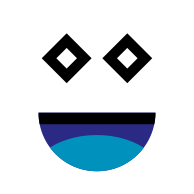 Rema
team
A question ? Do not hesitate to contact us !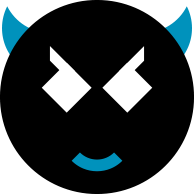 EXECUTIVE SECRETARY
Working for REMA since 2018, Adèle Fourcade has worked in the past for the International Dance Council and Académie Festival des Arcs. With a degree in European cultural management, she is also monitoring the digital transition of REMA. Field of expertise: REMA conferences, digital activities, young professional support scheme, application to join REMA, communication...
Executive Secretary
Agathe Créac'h has worked for the Fédération des Festivals de Musique Classique de Bretagne as well as for various festivals. She holds a degree in Cultural education, and has a particular interest in conciliating cultural stakeholders, their audiences and their community. She is in charge of managing REMA's projects. Field of expertise: Podcasts, Early Music Day, Early Music Summit, REMA Awards...